Meet your Chiropractic Therapist

Dr. James Parliament (Bio)


While referrals are welcome, in Alberta you can visit a chiropractor without a referral from a doctor or other health care professional.

But you don't have to be in persistent or long-term pain to visit a chiropractor. Many people – from pregnant women to athletes – visit chiropractors to alleviate sporadic pain, reduce their risk of injuries or to improve their flexibility, mobility and posture.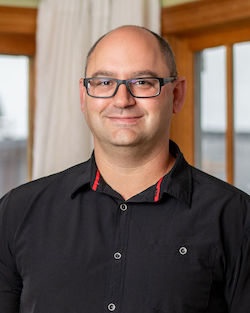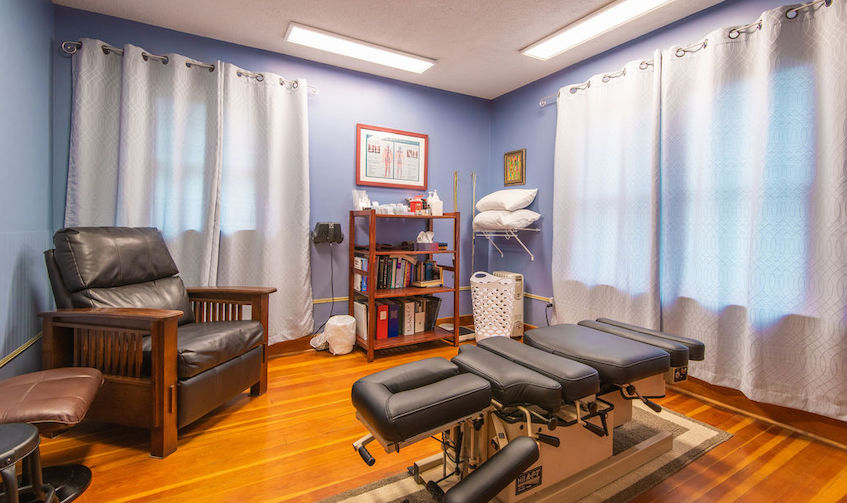 One of our Chiropractic Treatment Rooms at Fairview Chiropractic Centre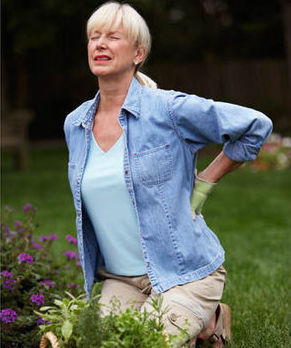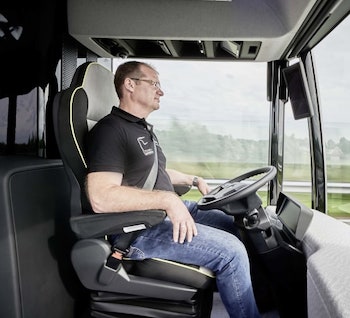 What is Chiropractic Therapy?


Doctors of chiropractic, called 'chiropractors' are spine, muscle, joint and nervous system experts. Chiropractic care is a patient-centered, non-invasive, hands-on, regulated health care profession focused on your spine, muscles, joints and nervous system.

Chiropractors receive eight years of post-secondary academic and clinical education. They are trained in how to evaluate, diagnose, recommend and deliver a treatment plan that manages issues within these systems, according to your preferences. A chiropractor's education also includes courses in radiology, pain management, prescribed exercise and rehabilitation, among others.

Chiropractors are uniquely qualified to evaluate your condition and identify what's causing your pain. Based on the best available evidence, combined with their clinical expertise, your chiropractor will then work with you to determine the best treatment to relieve your pain. They will also help prevent it from returning and restore your mobility.

Some of the conditions chiropractors treat include:

Back pain
Neck pain
Strains
Sprains
Pain associated with arthritis
Work and sports injuries


Manual Manipulation


One of the most frequent treatments a chiropractor uses is manual manipulation of the vertebrae of your spine or other joints, which is called an 'adjustment.' To perform an adjustment, your chiropractor will use their hands to apply controlled force to your joint and guide it through a range of motion. This action restores your joint's natural movement and improves its function.

When applied to your spine, this treatment is called spinal manipulation therapy (SMT). Manipulation is also used on other joints, such as those in your jaw, pelvis, wrist, ankle or foot, as an effective treatment.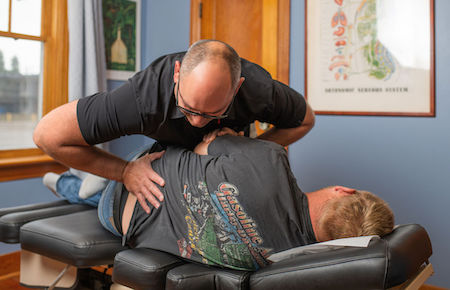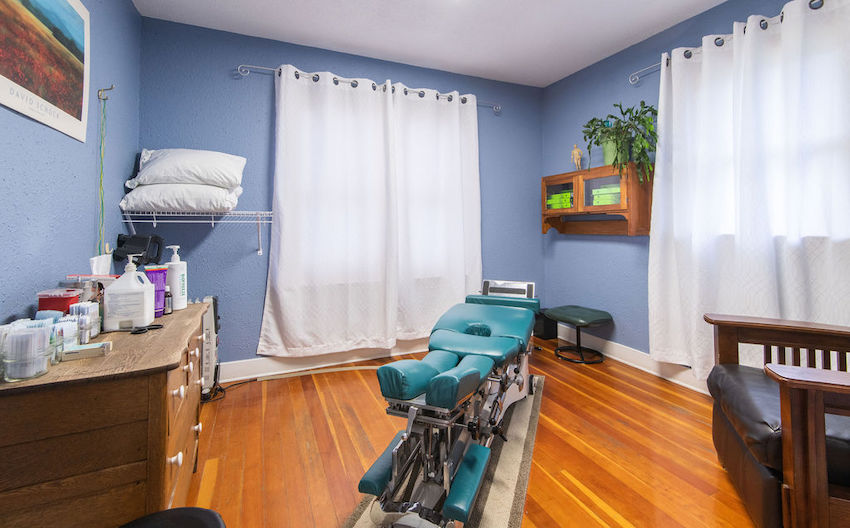 Another of our Chiropractic Treatment Rooms at Fairview Chiropractic Centre

Chiropractors use hands-on spinal manipulation and other alternative treatments. The theory is that proper alignment of the body's musculoskeletal structure, particularly the spine, will enable the body to heal itself without surgery or medication. Manipulation is used to restore mobility to joints restricted by tissue injury caused by a traumatic event, such as falling, or repetitive stress, such as sitting without proper back support.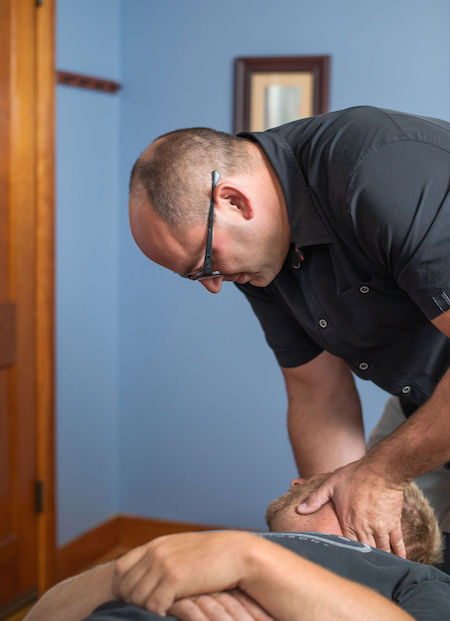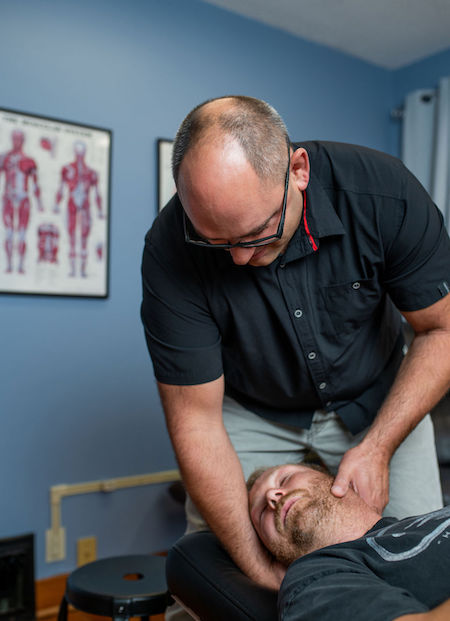 Chiropractic treatment is primarily used as a pain relief alternative for muscles, joints, bones, and connective tissue, such as cartilage, ligaments, and tendons. It is sometimes used in conjunction with conventional medical treatment.
We Are A Patient Focused Chiropractic Clinic